Mammoth – The Perfect Festival Wipe 
Here at Mammoth we think that we have produced the perfect festival wipe , Those of you who have ever been to a music festival will know that trying to stay clean is almost impossible so you have limited options open to you .
You can pay a fortune to go luxury and then queue for hours each day to get access to some showers or you do the baby wipe wash ..
The issue with the baby wipe wash is that you smell like a baby and that you have to use 10-15 wipes to clean your body and the waste you generate each day from discarded wipes is huge .
These wipes are generally manufactured in spunlace cotton which isn't environmentally friendly and they can often contain Parabens and palm oils which also increases the products negative environmental impact.
The Mammoth Wipe Alternative ..
Well you now have a 3rd option and that's a Mammoth wipe and the name gives it away these wipes are HUGE and measure 120 cm x 80 cm which is pretty much the size of a large bath towel.
It makes they 25 times BIGGER than a standard wet wipe which measures 14 x 27 cm , This means 1 wipe will give your whole body a total clean.
Environmental impact..
In a world where we are more conscious about our impact on the world around us we manufactured our wipes in a way that we reduced as much as possible the wipes environmental impact.
Mammoth wipes are manufactured using sustainable Bamboo which is fully Biodegradable , The liquid we use is water based , Paraben and Palm oil free yet still manages to give a Wild lemon scent and Aloe Vera which leave the skin feeling clean , fresh and soft .
The Antibacterial aspect of the wipe will ensure you won't only feel clean but killing 99% of all bugs you will be clean .Even our packaging is made using an LDPE material that's recyclable.
Go Mammoth this Festival season …
So if you are looking for a wipe this festival season that will keep you clean and fresh and reduces your impact on the environment then Mammoth is the perfect wipe for you.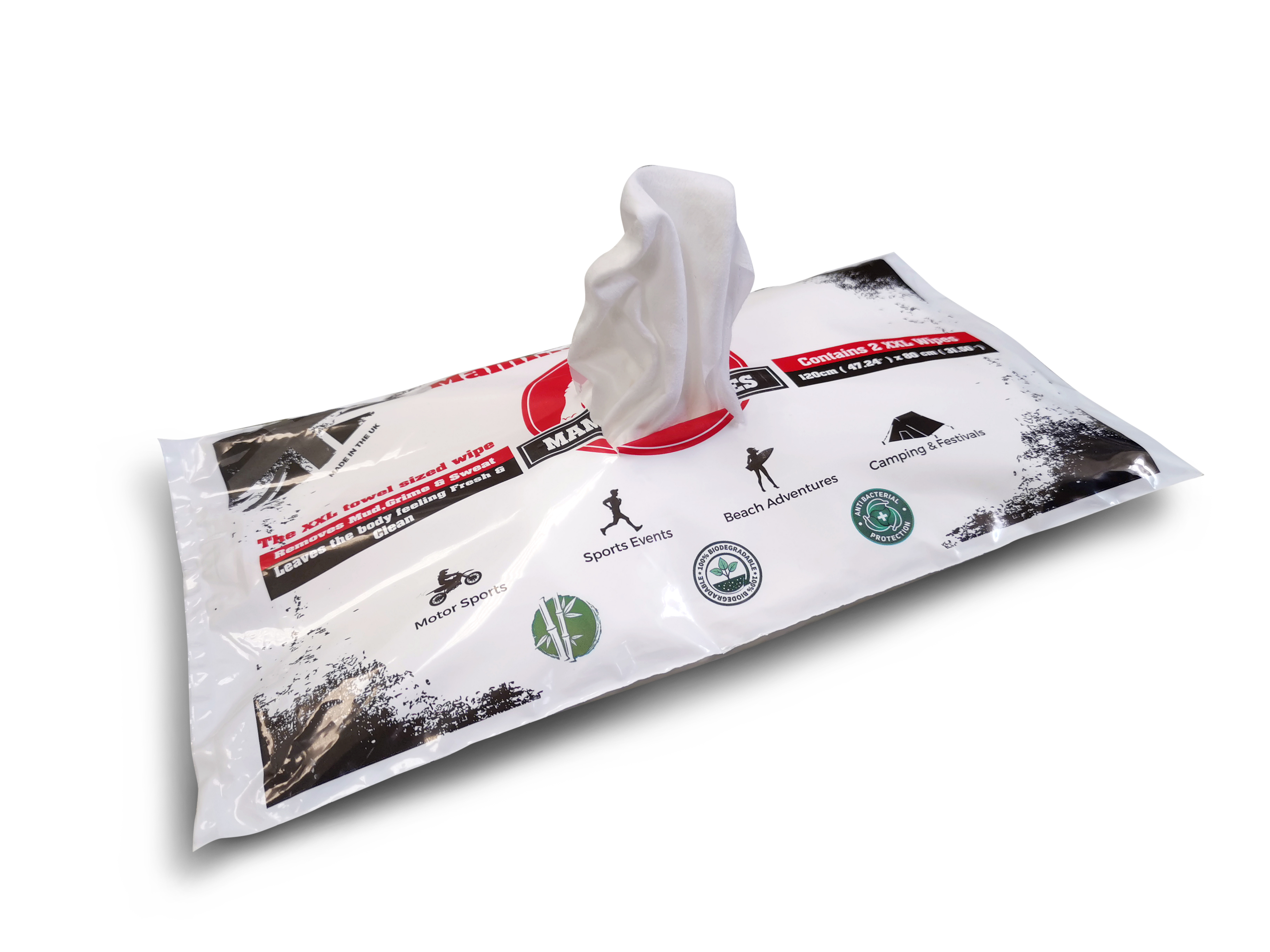 Available online at www.mammothwipes.com
#gomammoth #mammothwipes #festivalhygiene #festivalwipes