Tough Mudder? No Sweat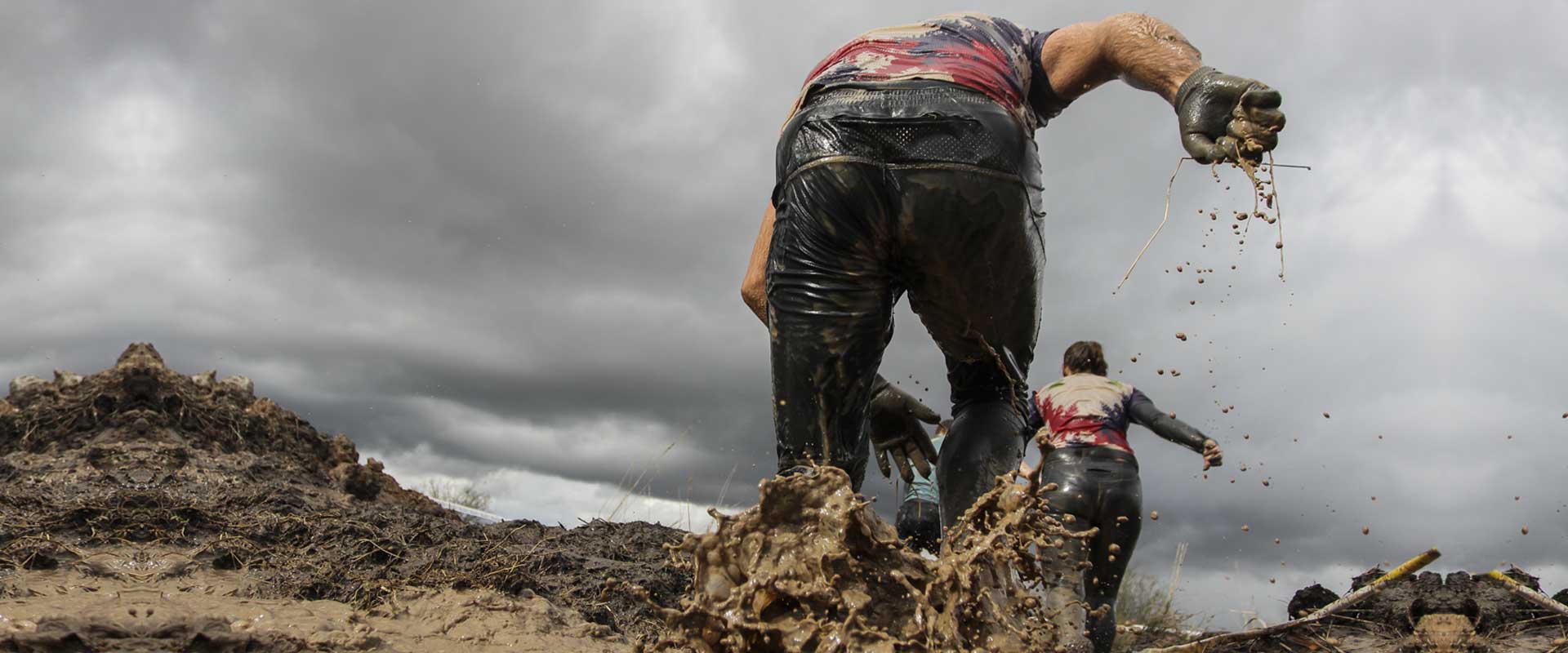 How to keep your cool during this incredibly challenging endurance event
If you're signed up for this year's Tough Mudder – or even the 5K Tougher Mudder, you're no doubt fully focussed on your training by now.  Making sure that you're at peak fitness before the event is hugely important but, did you know that the most common causes for hospital admissions and non-finishing are heatstroke and heat exhaustion?
The heat is on
It's a common misconception that heatstroke and heat exhaustion only occur during hot water.  In fact, heatstroke occurs when body temperature reaches or exceeds 104 degrees fahrenheit through physical exertion, high temperatures or illness.  During a gruelling endurance event like Tough Mudder, it's vital to take control of your body temperature in ways other than looking forward to that free beer at the finish line.
The wet stuff
During an event like Tough Mudder, there's usually no need to take a water bottle with you as it's impractical and, there will be water available to you along the route.  Many people do, however, find it useful to put a few water pods or capsules in a pocket before setting out.  It's also a good idea to drink plenty of water in the days running up to the event (don't go mad on the morning of the event though as toilet breaks will be few and far between!)
Get Buff
For the uninitiated, a buff is tubular length of lightweight stretchy material which can be used as a scarf or headband.  For an event like Tough Mudder, try soaking your buff in water and popping it into the freezer the night before your event.  Used around the neck or head on the day, this is a really effective way of keeping your body temperature down and your energy up. In really hot weather, you can also try soaking your shirt before the event – you may feel a bit chilly (and soggy) to begin with but, this is a good way of keeping cool during the beginning of the event.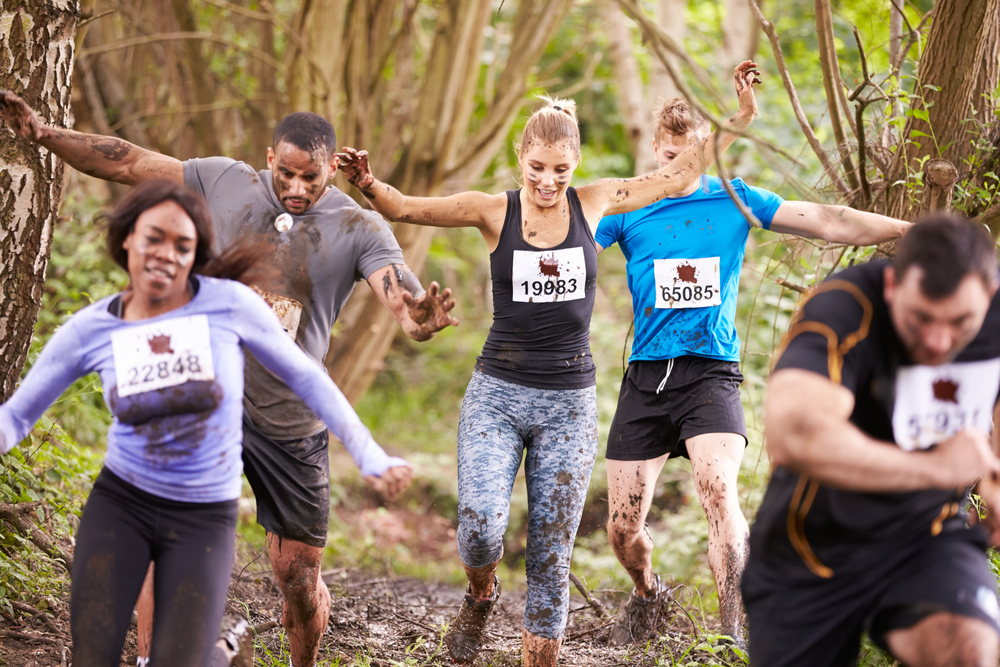 Use your head
While we're on the subject of headgear, a hat or headband is always a good idea.  In hot weather, a hat will keep the sun out of your eyes and help you to prevent overheating and, in any weather, a headband will keep hair and sweat out of your eyes – allowing you to keep your eye on the prize!
First defence
In warm weather, sunscreen is an extra defense against heatstroke (as well as helping you to avoid some really peculiar tan lines).  There can be a lot of waiting around before the event begins – often with little shade – so make sure you apply your sunscreen before arriving at the event.
Eat yourself cool
Ahead of the event, try adding foods with high water content to your diet as these will help to regulate body temperature.  These can include:
Cucumbers
Strawberries
Watermelons
Courgettes
Pineapples
Mangos
Green peppers
Oranges
Iceberg lettuce
Celery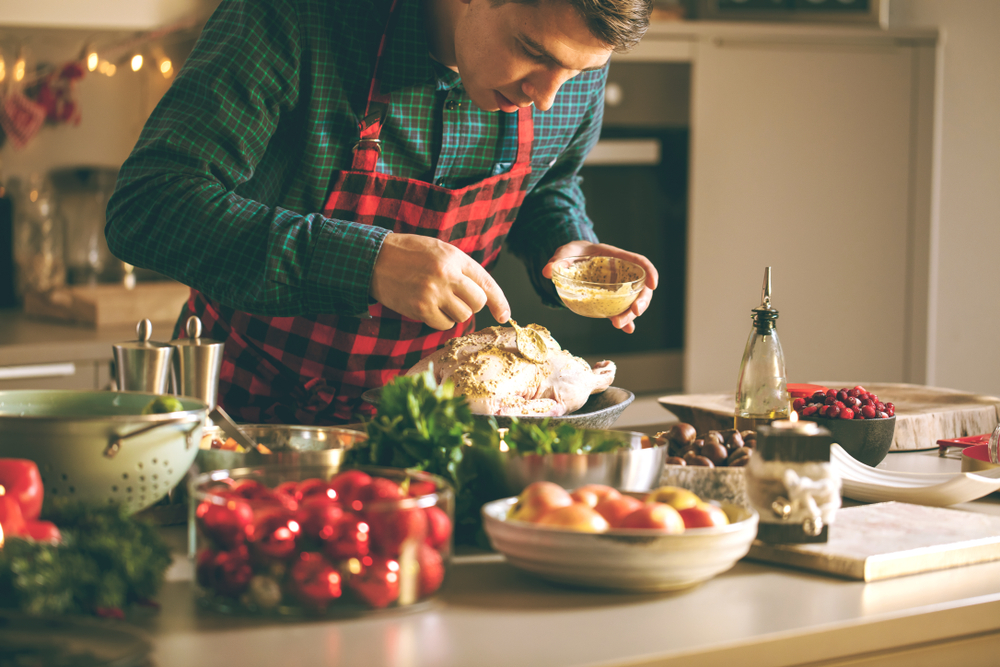 De-brief – and de-mudd
Although Tough Mudder events do provide shower / cleaning facilities, they're not exactly five star standard and, tend to be over-crowded.  Along with a change of clothing, make sure you pack Mammoth towel sized wipes – 25 times bigger than a regular wipe, they'll help you skip the ice cold showers and be ready for your post-event selfie within seconds.